Upstairs Gallery
Current exhibition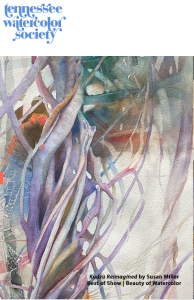 Traveling Show: Tennessee Watercolor Society's
2022 Biennial Exhibition
Now through Thursday, September 29, 2022
Public reception: Sunday September 18, 2022
West Tennessee Regional Student Art Exhibition coming soon
The 15th annual West Tennessee Regional Student Art Exhibition will soon be on display in our Upstairs Gallery!  Appointments to view the exhibition can be made for Monday – Thursday, between 10am and 4pm. Call 731-784-1787 or email wtrac@aeneas.net for reservations
Also in the Upstairs Gallery
The Lois and Wallis Jones Boehm Porcelain Collection
Donated by one of WTRAC's founding board members, Lois Currie, this beautiful collection of Boehm porcelain birds in not to be missed. From the Boehm website:
"The finest American Porcelain Art Sculptures"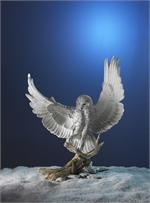 E. M. Boehm, now Boehm Porcelain, is the artisan studio founded by sculptor Edward and wife Helen Boehm in 1950. It is today recognized as one of the world's foremost porcelain studios. Boehm fine porcelain sculptures and open collection and limited edition collectibles, as well as historically-commissioned pieces are created by highly skilled artisans in the same Trenton, New Jersey studio in which the company was founded.
Art from the Boehm studio has been presented to Her Majesty Queen Elizabeth II, Pope John Paul II, Mikhail Gorbachev and every U.S. President since Dwight Eisenhower. Boehm Porcelain is currently showcased globally in the homes of discerning collectors and celebrities as well as the world's foremost museums and galleries including the Metropolitan Museum of Art, the Hermitage, the Smithsonian, the John F. Kennedy Center for the Performing Arts, the Tokyo National Museum, the Israel Museum, the Singapore Art Museum and the Abdine Palace in Cairo. Boehm porcelain is the only American art form to have two dedicated rooms in the Vatican Museum in Rome.
Downstairs Gallery
The Ewers Collection
One of WTRAC's significant permanent collections of fine art was donated by Marge and Dr. Bill Ewers of Nashville. The Ewers Collections includes an impressive variety of American and European paintings, prints, and textiles.
Admission is free. Donations appreciated.
Call 731-784-1787 for additional information.