The West Tennessee Regional Art Center takes pride in being Tennessee's only permanent fine arts museum between Nashville and Memphis. Our goal is to make our gallery, with all of its cultural and educational significance, easily accessible for teachers and students.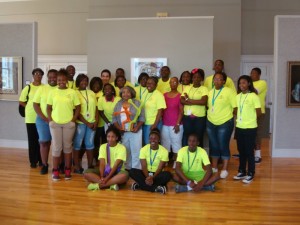 We would love for you to bring your family or your class to come visit us.  We have many opportunities for local artists to have their art displayed for the public, as well as art exhibitions and contests, where young artists can even win cash prizes and scholarships.
There's so much to see and learn when you visit the West Tennessee Regional Art Center.  We look forward to visiting with you soon!
Tennessee Art Education Association (TAEA)
West Tennessee Regional Student Art Exhibition
Juried exhibition for public, private, or home school students in West Tennessee. Applications must be submitted by students' art instructors.
Excellent exhibition opportunity for students in grades 6-12! Cash prizes and scholarships will be awarded.
Information and Registration Forms (click to download)